Allianz has been operating in the Republic and Northern Ireland for many years, Allianz is one of Ireland's largest multi-line general insurance companies and has been a proud supporter of  Allianz Leagues since 1993. They also support the promotion of Gaelic Games in primary schools through their sponsorship of Allianz Cumann na mBunscol.

AIB is a financial services group operating in the Republic of Ireland and the UK. AIB is a proud partner of the GAA Senior Football Championship and has recently celebrated its 25th anniversary of its proud sponsorship of the GAA Club Championship showing its support for GAA at both Club and County level.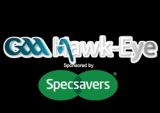 Specsavers are the official partner of the Hawkeye points detection technology at Croke Park and Semple Stadium. Specsavers, one of the largest opticians and hearing specialists in the world, are a GAA partner for four seasons.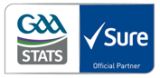 Sure are the world's and Ireland's No.1 anti-perspirant brand and are proud to be the first Official Statistics Partner of the GAA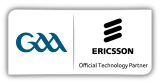 Ericsson is the Official Technology Partner of the GAA, advising the GAA on all Information and Communications Technology (ICT) related matters and optimises mobile connectivity at the Croke Park stadium in Dublin to bring fans closer to the action.

Ericsson is sponsor of Croke Park's famous Skyline tour, which offers unrivaled views of Dublin from high above the pitch from the stands of the stadium.

Electric Ireland, one of Ireland's largest energy suppliers, are the proud sponsor of the GAA All Ireland Minor Championships.
Bord Gáis Energy, a gas and electricity supplier and supplier of energy services, are a proud supported of the GAA Under 21 Hurling Championship.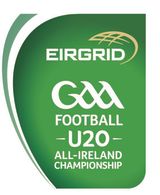 Eirgrid manages and operates the transmission grid across the island of Ireland and are proud partners of Timing and the GAA Under 20 Football Championship.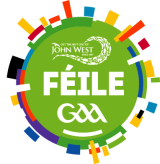 John West, one of the world's leading suppliers of fish, are proud partners of Féile na nGael and Féile Peile na nÓg, national festivals for gaelic football, ladies gaelic football, handball, hurling and camogie played at under 14 level involving teams from across the GAA.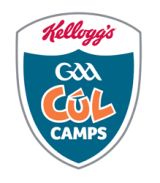 Kelloggs, the market leading producer of cereals, and cereal snacks is proud to be the official partner to GAA Cúl Camps. Kellogg's GAA Cúl Camps are Ireland's most popular summer camps with over 127,000 children participating in 2016.

Masita, an officially licensed GAA gear manufacturer support the GAA's Post-Primary School Championship.
Electric Ireland, one of Ireland's largest energy suppliers, are the proud sponsor of the GAA's Higher Education League and Championship.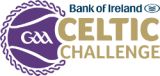 Bank of Ireland is a diversified Financial Services Group established in 1783 by Royal Charter - Bank of Ireland is a proud supporter of the Bank of Ireland Celtic Challenge competition which involves 1,400 players and 47 teams.