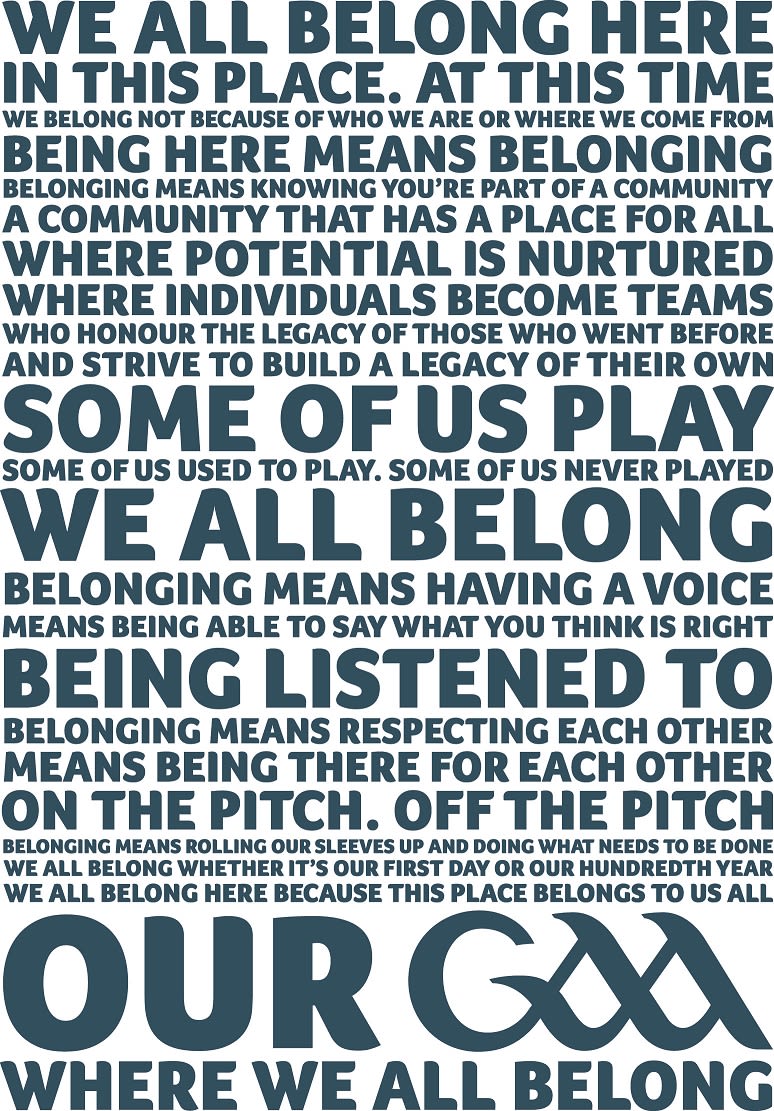 There's nothing else quite like the GAA anywhere.
Our GAA Manifesto is a celebration of our shared values and of all the people who make our GAA what it is.
It's not a set of rules, but an affirmation of our GAA's mission, vision and values, brought to life in a way that everyone can connect with, champion and celebrate.  It's everything we hold true and aspire to every day.
Our hope is that this manifesto is displayed proudly anywhere Gaelic games are played - at home or abroad.
Our GAA. Where we all belong.